No front page content has been created yet.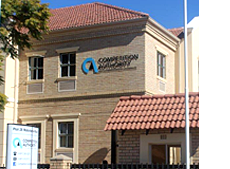 The Competition Authority is the primary enforcement agency for competition law and policy. It was established under the Competition Act of 2009 to monitor, control and prohibit anti-competitive trade or business practices in the economy of Botswana. The Competition Authority is a parastatal which falls under the Ministry of Trade and Industry.

MISSION: To promote and maintain fair competition in the economy.
VISION: To secure prosperity through fair markets
Merger Notices
Merger Decisions
General Notices
Speeches & Presentations, etc...